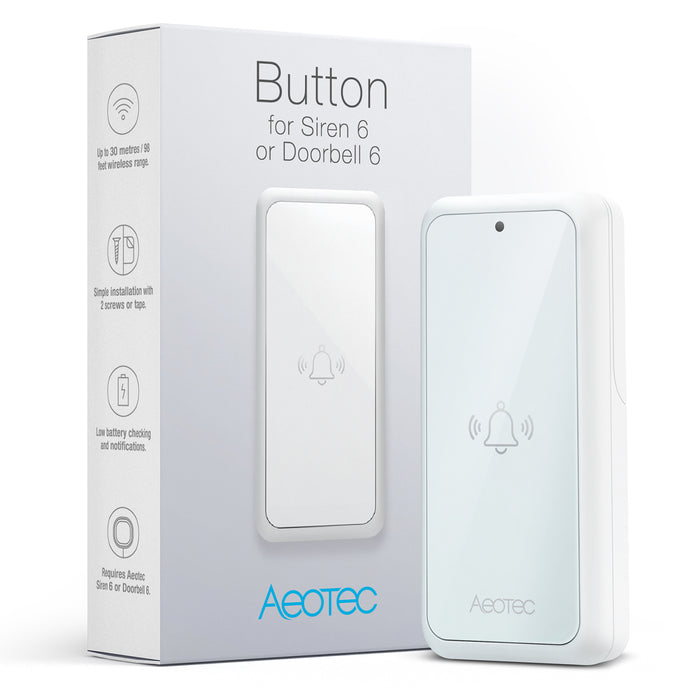 Button
Sold out
Original price
$15.99
-
Original price
$15.99
We offer $5 flat-rate shipping for orders under $99, free shipping over $150, with shipments and returns to our East Coast USA warehouse.
Simply put.
Convert Siren 6 to Doorbell 6 with Button. Or add extra Buttons to Doorbell 6. Battery powered, wireless push button exclusively compatible with Doorbell 6 and Siren 6.


FAQs and further resources.
The following resources will help you make an informed decision about purchasing Aeotec's button. 
If you're unsure of which Z-Wave frequency is used in your country, check our frequency guide below ⬇️ Most commonly, the EU uses 868.40MHz and the USA uses 908.4MHz.
Aeotec maintains Button user guide. and setup information at that link.